The Wife Upstairs | Rachel Hawkins | Book Review
The Wife Upstairs is marketed as a thriller, a modern-day retelling of Jane Eyre, though with more secrets, more twists, and presumably some murderous outcomes.
About The Book:
Author: Rachel Hawkins.
Pages: 304.
Genre: Mystery Thriller.
Blurb:
A delicious twist on a Gothic classic, The Wife Upstairs pairs Southern charm with atmospheric domestic suspense, perfect for fans of B.A. Paris and Megan Miranda.
Meet Jane. Newly arrived to Birmingham, Alabama, Jane is a broke dog-walker in Thornfield Estates––a gated community full of McMansions, shiny SUVs, and bored housewives. The kind of place where no one will notice if Jane lifts the discarded tchotchkes and jewelry off the side tables of her well-heeled clients. Where no one will think to ask if Jane is her real name.
But her luck changes when she meets Eddie­ Rochester. Recently widowed, Eddie is Thornfield Estates' most mysterious resident. His wife, Bea, drowned in a boating accident with her best friend, their bodies lost to the deep. Jane can't help but see an opportunity in Eddie––not only is he rich, brooding, and handsome, he could also offer her the kind of protection she's always yearned for.
Yet as Jane and Eddie fall for each other, Jane is increasingly haunted by the legend of Bea, an ambitious beauty with a rags-to-riches origin story, who launched a wildly successful southern lifestyle brand. How can she, plain Jane, ever measure up? And can she win Eddie's heart before her past––or his––catches up to her?
With delicious suspense, incisive wit, and a fresh, feminist sensibility, The Wife Upstairs flips the script on a timeless tale of forbidden romance, ill-advised attraction, and a wife who just won't stay buried. In this vivid reimagining of one of literature's most twisted love triangles, which Mrs. Rochester will get her happy ending?
My Thoughts:
Jane, who is new to Alabama, works as a dog walker in the posh Thornfield Estates area. She likes to steal things and loves gossip. She also reveals that Jane is not her actual name.
She grew up in foster homes, where she was ill-treated. Her childhood was problematic and that also reflects on her present character. She is an observant individual.
Jane desires the things she can't have. She'll go to great lengths even if it comes to steal it.
One day while walking one dog, she meets Eddie Rochester, a charming widower, and passion soon grows between the two. However, Jane has always felt the presence of a third person in their relationship, Eddie's ex-wife Bea, who drowned along with her best friend Blanche.
Jane can't help but compare herself to the stunning, successful Bea, who founded the well-known and prosperous Southern Manors. Still, Bea is gone, and Jane is now with Eddie, and she feels safe and secure for the first time in her life. The concern is, will this feeling last?
The novel is a retelling of Charlotte Bronte's "Jane Eyre", but I cannot make the comparison now as I haven't read the classic one yet.
It is mostly written from Jane's perspective, though there are portions narrated by Bea and some flashbacks, as well as a portion at the conclusion from Eddie's perspective.
All the three characters: Jane, Eddie, Bea, think that each one of them is leading the game, but turns out that the other is a step ahead of them.
The pace of the plot is fast, it develops the tension and won't let you put the book down.
BUT, the climax is not what I was looking for. It was predictable and at some points the details failed to make logic to me. The Title gave away way too much. Also, I was really disappointed about the whole Jane's secret thing; it was really hyped up I didn't see the point in building it so much.
Being an avid reader of mystery thriller, I was expecting much more, but it turned out to be an okayish read for me.
I was expecting this reaction: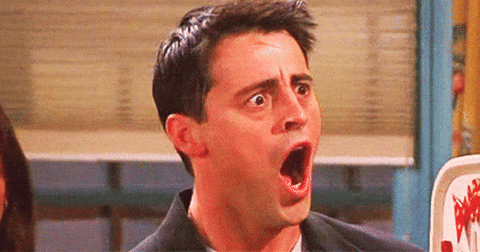 But what I got is this: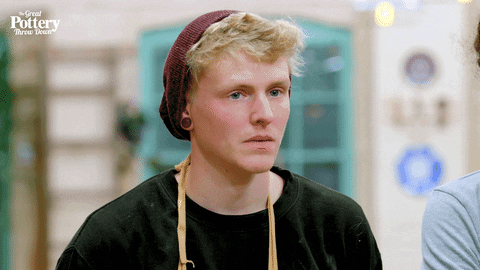 However, if you are a beginner in this genre, it will be suitable for you.